Agricultural Employment Estimates
Total Estimated Agricultural Employment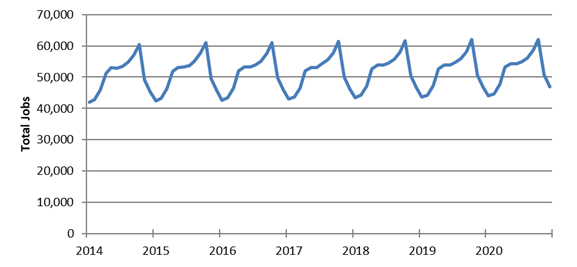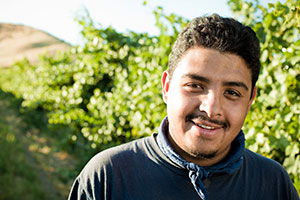 What are the farm employment estimates?
Many of the employment estimates available today are focused on estimating employment of nonfarm payrolls. The Farm Employment Estimates are a data set provided by the Idaho Department of Labor to help provide an employment picture for those who are interested in farm employment. The data set provides the estimate of operators, unpaid family workers and hired workers at a statewide level as well as county level.
Due to the difficulty in estimating farm employment on a monthly basis, IDOL staff utilize data from a variety of sources that include the U.S. Department of Agriculture's Census of Agriculture, U.S. Census Bureau and the Idaho Department of Labor's Quarterly Census of Employment and Wages (QCEW) data.
Related Farm Employment Links