Local Area Unemployment Statistics
2023 Revised and preliminary data
Preliminary Monthly County Data
2022 Labor Force Data Benchmarked
Idaho's August unemployment rate increases to 3%
daho's seasonally adjusted unemployment rate increased in August, rising by two-tenths of a percent from 2.8% in July to 3%. This is the first time the state's unemployment rate has been at or above 3% since November 2021.
August's labor force increased by 1,874 people (0.2%) to 967,145.
Read more… (9/15/23)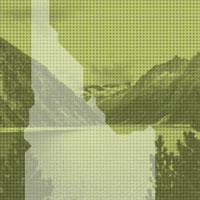 State data and average annual rates
Jan. 2022 through August 2023 – Updated 9/15/2023
What is the Local Area Unemployment Statistics program?
The Local Area Unemployment Statistics program is a federal-state cooperative venture that counts the number of people working— not jobs—by where they live. The data collected include individuals either working or actively seeking work during any part of the week that includes the 12th of the month. The results are used to develop monthly estimates of labor force statistics—the number of persons employed, unemployed and the unemployment rate—at the state, county and labor market area levels and for selected cities.